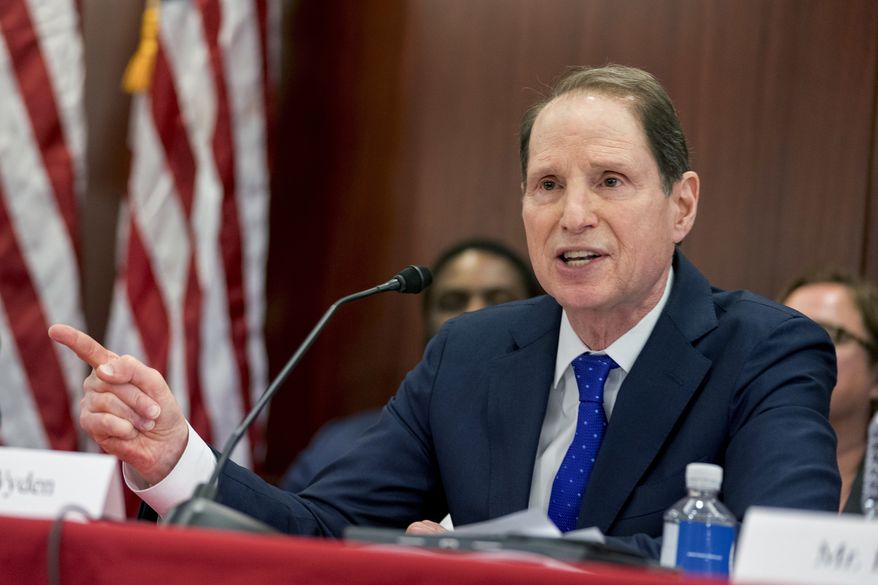 Sen. Ron Wyden, Oregon Democrat, said Congress should follow Canada's lead and federally legalize marijuana, citing economic benefits being reaped north of the border by retail weed sales starting Wednesday.
"Congress should seize the moment, do the right thing and end the federal prohibition on marijuana once and for all by responsibly regulating and taxing cannabis like any other legal substance," Mr. Wyden said on the eve of Canada's recreational marijuana law taking effect.
"Now that our neighbor to the north is opening its legal cannabis market, the longer we delay, the longer we miss out on potentially significant economic opportunities for Oregon and other states across the country," the senator said in a statement issued prior to Canada becoming the second country in the world after Uruguay to legalize the plant nationwide.
Nines states in the U.S. have legalized recreational marijuana despite a federal prohibition, including Oregon and six others that have passed laws permitting the plant to be purchased from state-licensed dispensaries.
Oregon collected $60.2 million in marijuana-related tax revenue during 2016, the first full year of taxed pot sales, the state Department of Revenue said previously.
Other states with legal cannabis have similarly reported reaping millions in annual weed taxes, and a report published earlier this year by a marijuana industry analytics firm concluded that the federal government could earn as much as $132 billion in pot taxes by 2025 through ending prohibition.
Along with Rep. Earl Blumenauer, Oregon Democrat, Mr. Wyden introduced legislation in March 2017 that would remove marijuana from the government's list of federally banned substances and allow it to be taxed and regulated like alcohol.
Democrats are hardly the only ones weighing marijuana reform, however, and President Trump is reportedly among Republicans eyeing measures of their own.
At least 111 legal marijuana dispensaries were expected to sell retail pot in Canada on Wednesday, the Associated Press reported.